Sometimes you may receive an error message that your details are incorrect when you log in, even though your login details are correct. You can try uninstalling and reinstalling the plugin.
To remove the plugin:
Click on the puzzle piece to the right of the URL bar.

Then click on the 3 dots next to the plugin

After that, click on 'Remove from Chrome...'.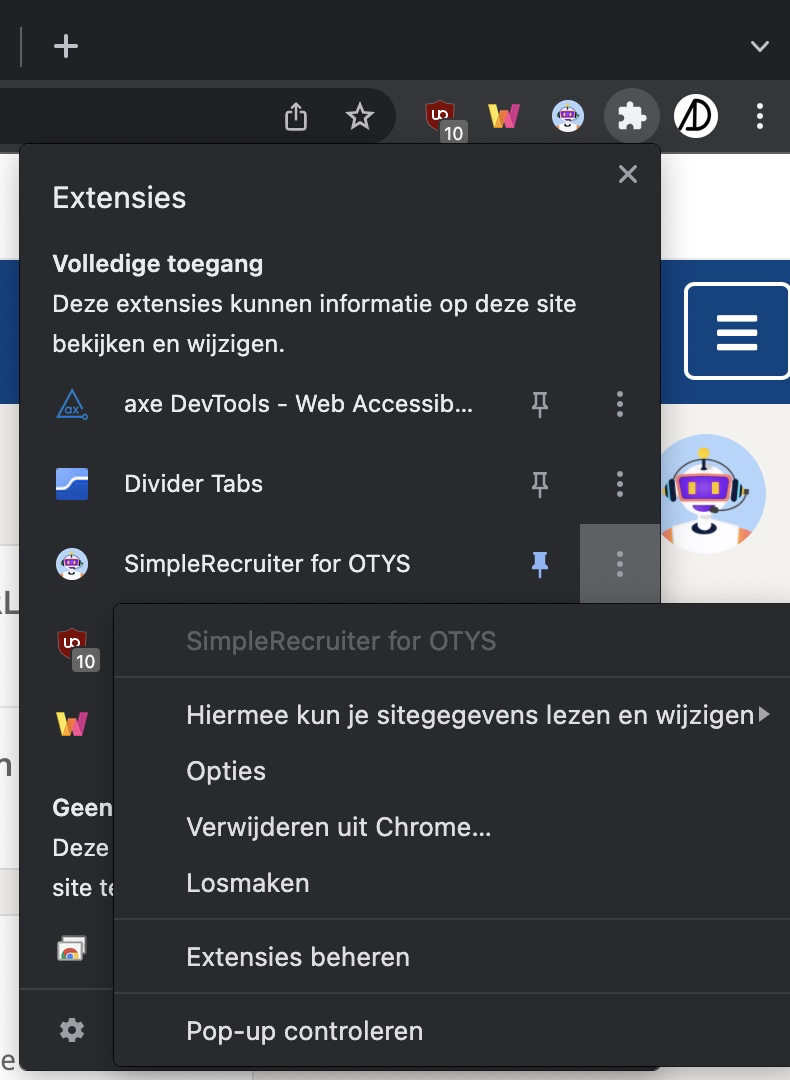 After you've successfully deleted the plugin, you can reinstall the plugin in the Chrome Webstore. Here is an overview of all plugins with the connected ATS, to avoid confusion: Which plugin should I use?
If you still can't log in, you can always call us (070 204 2225) or email us (support@nixz.io)!