Every few months, OTYS asks you to change your password. After you have done this, you will also have to change your passwords in the NIXZ environment.
Do you use Kandido? Follow section A. Do you use SimpleRecruiter? Then look at the bottom for Section B!
Sectie A - Kandido
Step 1: Login to the dashboard (https://app.nixz.io).
Step 2: Open the "platforms" panel. You can find this in the menu on the left.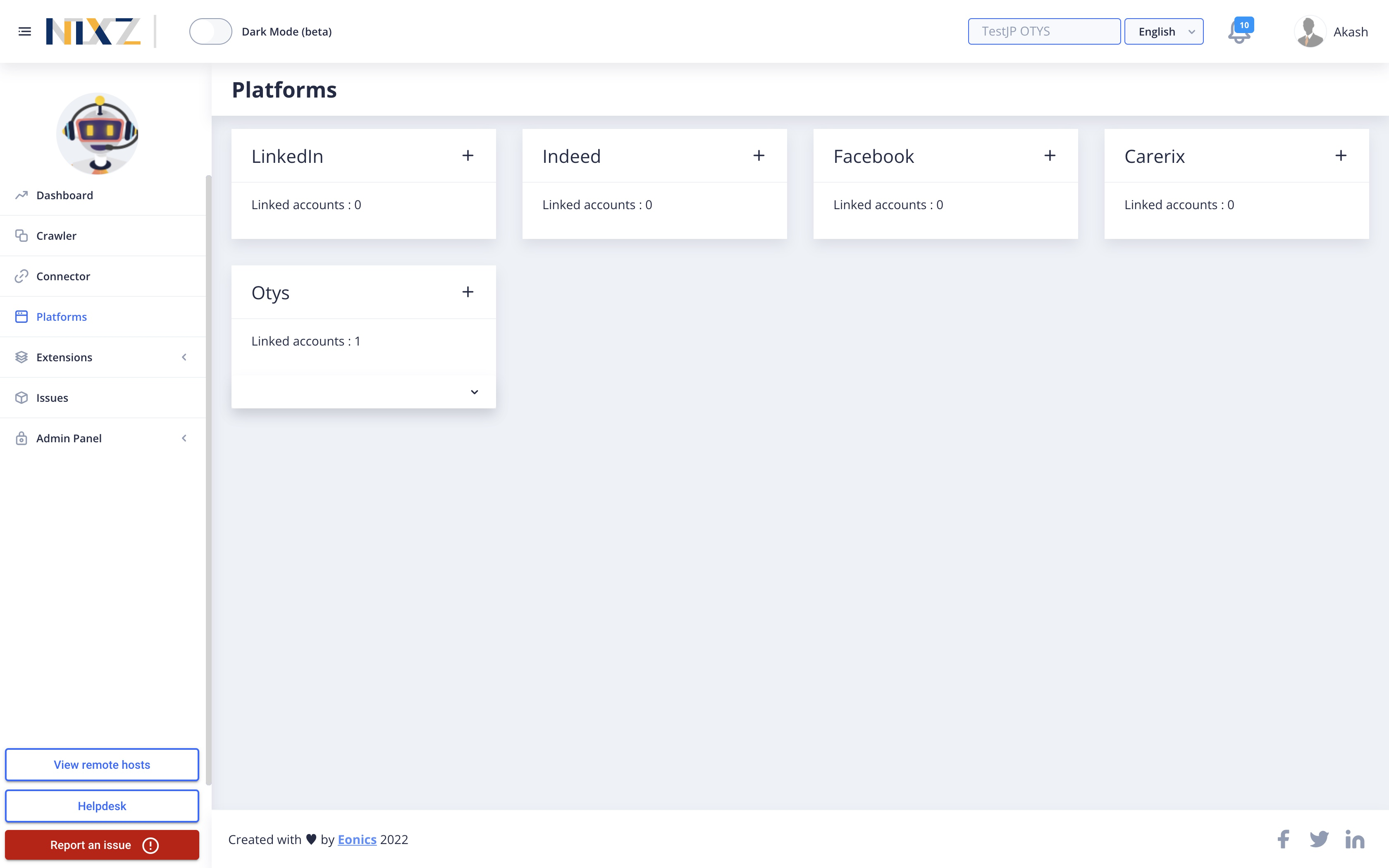 Step 3: Open the OTYS jobboard and click on the pencil next to the username to change your password.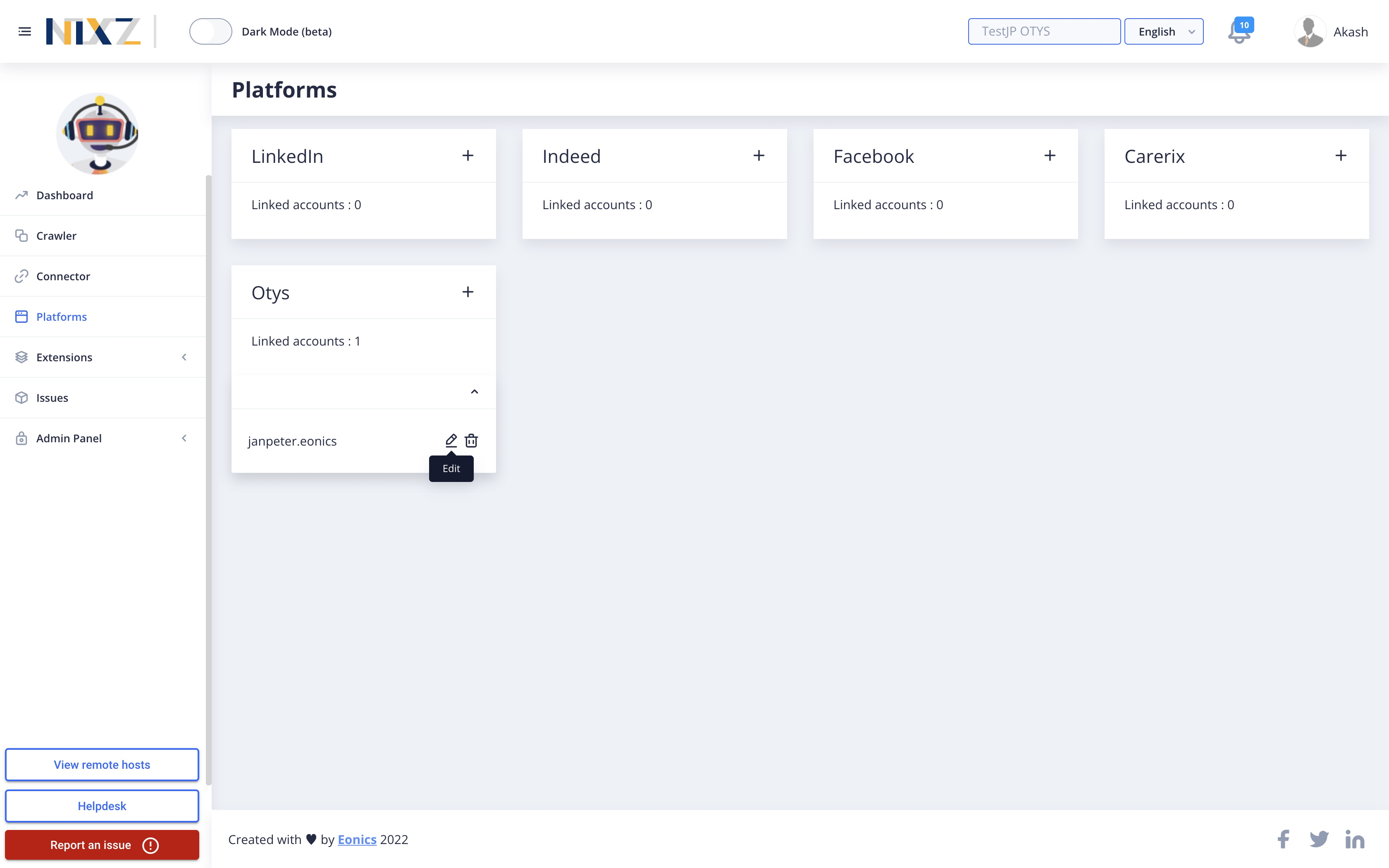 Step 4: Enter your changed password and click on save.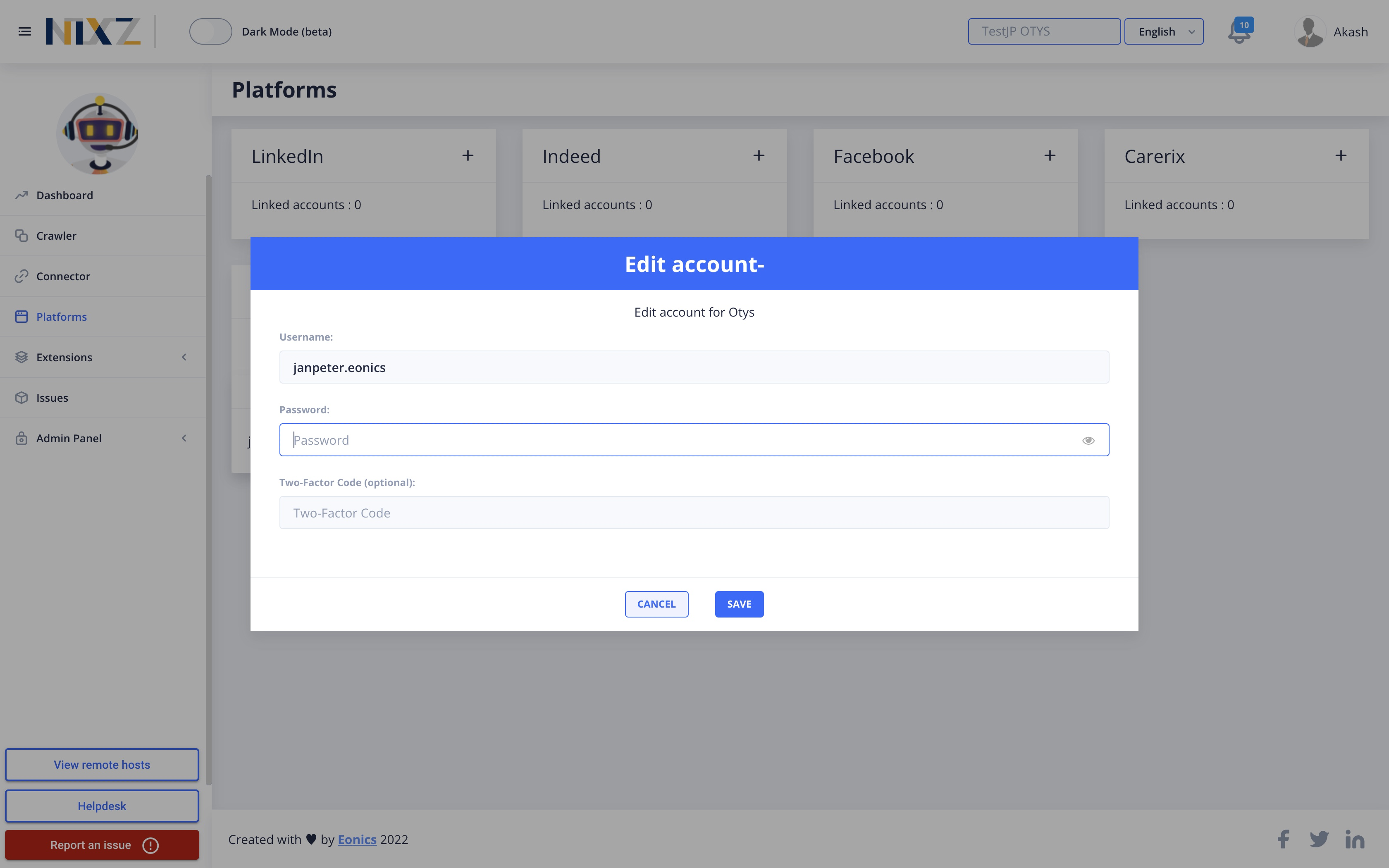 Once a notification is displayed, your password has successfully been changed!