To link a candidate to a vacancy in the ATS, select a vacancy on the right side of the plugin bar.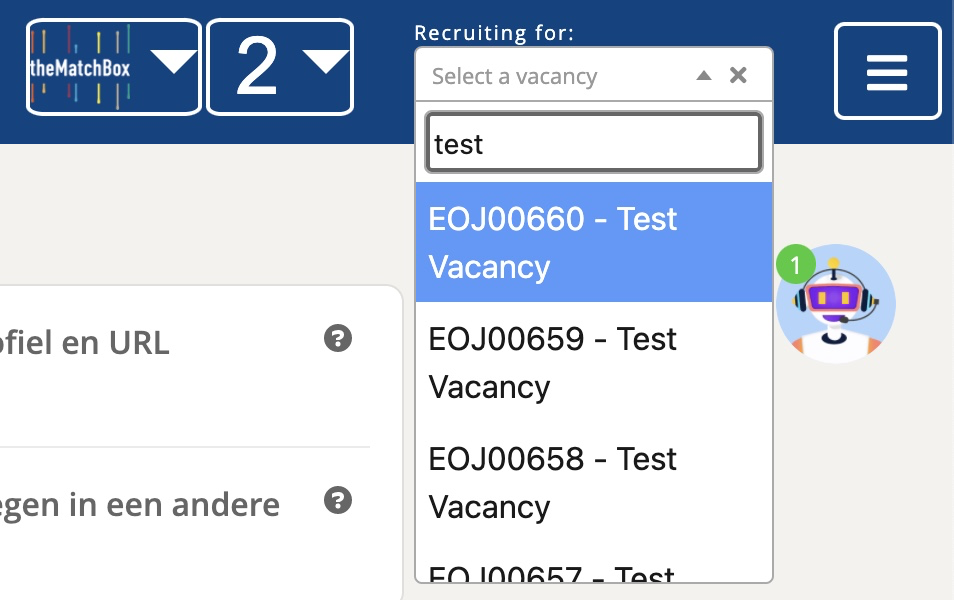 Then click on the first button on the left, 'Link this profile to selected vacancy in ATS'.

When you click the button, a pop-up will appear. You can enter information in this pop-up. This is optional. Then click on 'Link' in the pop-up at the bottom right.