To link a candidate to a vacancy in the ATS, select a vacancy on the first tab of the plugin bar (suitcase icon). Some ATS require you to type the first three letters of a vacancy in the search box.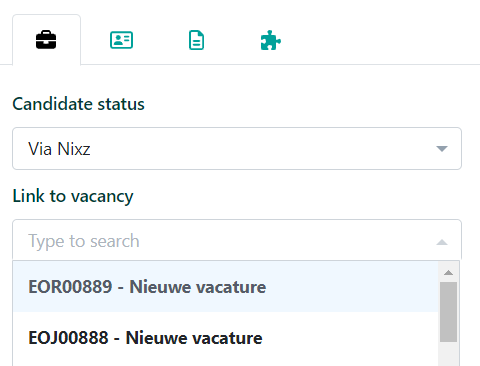 When you select a vacancy, you will be able to enter some additional information to it. It depends on the ATS you use and can be for example application status(es) or notes.
Then click on the 'Save' button at the bottom of the plugin bar .