1. Register for a NIXZ account
You can simply do this by going to this link and filling in the form. Filling in the form will start your 14 day LITE subscription trial. After these 14 days the trial will end and functionality of the plugin will stop. You can contact us directly if you want to upgrade to the PRO version of the plugin.
2. Set a new password
You'll receive a welcome email with a link to set a password. Set your password and your account shall be registered. NOTE: the link is only valid for 24 hours!
3. Download the NIXZ Plugin from the Chrome Store
In the same introduction email you can also find a link to download the plugin. Add the extension in your browser (NOTE: the plugin ONLY WORKS IN CHROME).
4. Connect to Carerix
Open a candidate profile on LinkedIn. The plugin bar will appear on the right hand side of the screen.
Please choose the system to connect with: Carerix
Fill in the URL from your Carerix environment (your Carerix domain)
Also enter your Carerix username and password and click on "Connect"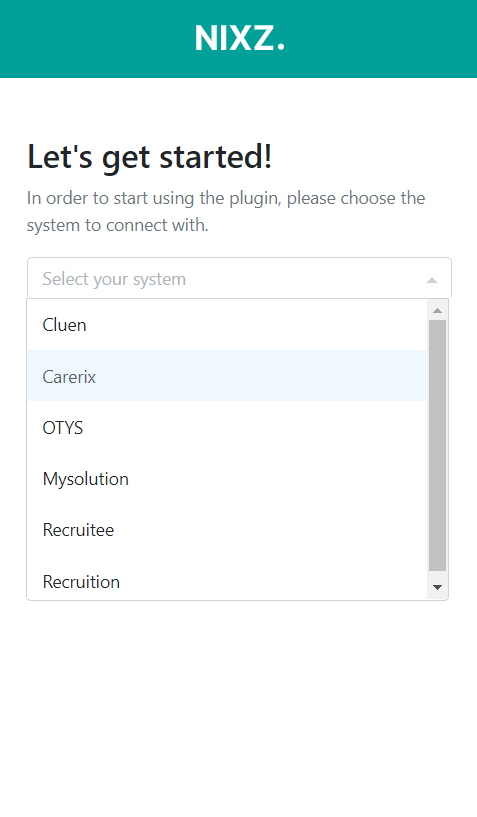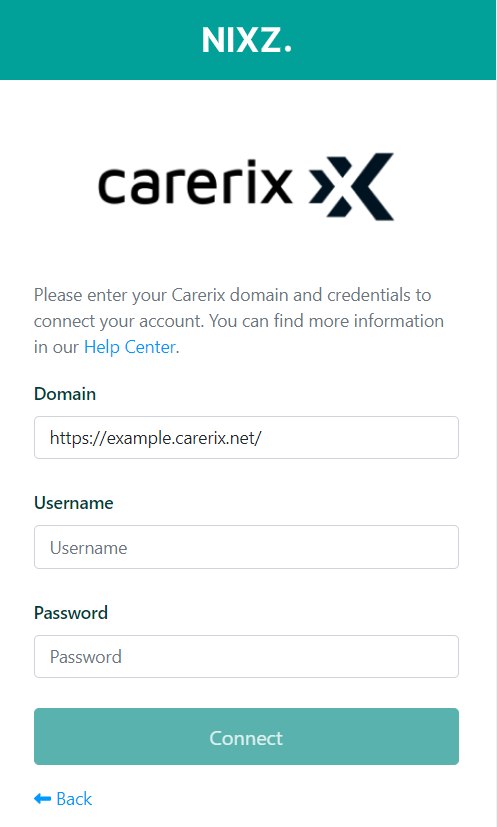 5. Login to NIXZ
Log in to your NIXZ account with your email address and your newly chosen password.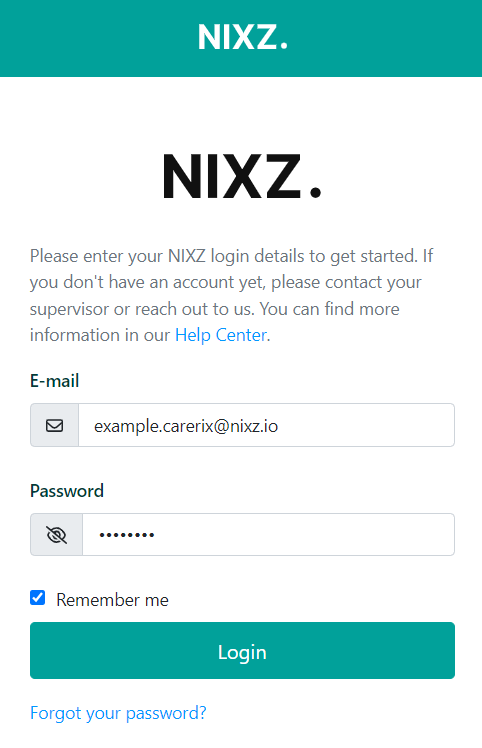 Read more about the plugin here
If you have any questions, please do not hesitate to contact us at 070 204 22 25 or via email to support@nixz.io.