The synchronization options of the plugins differ depending on the candidate being in your ATS or not.
Synchronizing a new profile
When you open a LinkedIn profile that is not in your ATS, the plugin gives you options to:
add the candidate to your ATS
link the profile to an existing candidate in your ATS
link the profile to a candidate with a similar name (potential match) in your ATS
in this case, the plugin will show a list of potential matches to choose from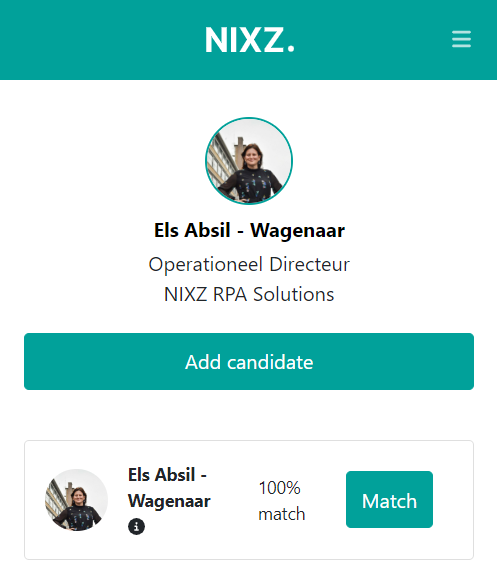 Profile is already in ATS
Click on the portrait to open the candidate in your ATS.
Use the "update" button next to the name of the candidate. Click here to update the candidate details (including work experience) in your ATS.
Use the different tabs to edit: